I adore the Melbourne Zoo, and I adore live music. Mixing the two together is possibly the best idea anyone's ever had – add in fundraising to help adorable bandicoots make more bandicoots and you have perfection.
I was lucky enough to go along to the opening Zoo Twilights show of 2017. I arrived as early as possible so I'd have plenty of time to hang out with the lemurs and butterflies before it was time for the music to begin. Full disclosure, I have a membership and go to the zoo a lot, but going at night was a completely different experience. All the animals were getting ready for bed, birds nesting up together, butterflies sleepily hanging from trees (as opposed to their usual manic fluttering), and a bunch were already in bed for the night.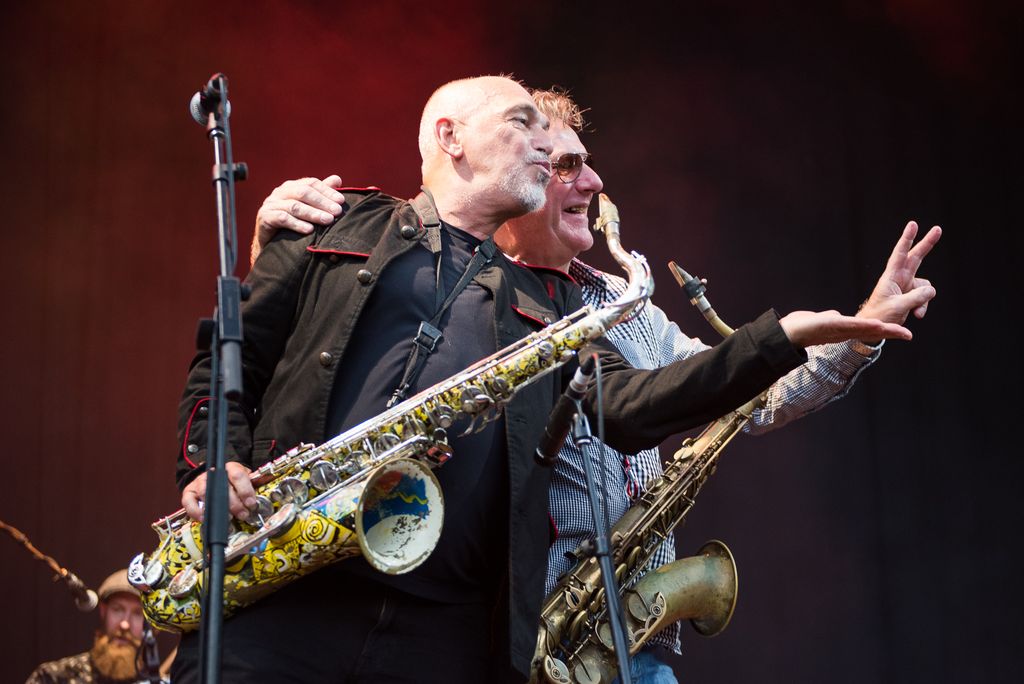 My plus one and I eventually heard music and realised the show had begun, and settled down on the lawn to watch The Sports opening the show. The target demographic seemed pretty clear, namely 50+-year-olds who had nostalgic connections to The Sports and Jo Jo Zep and the Falcons back in their heyday of the mid 70s. The lead singer of the Sports unfortunately had been hit with a lurgy that had sapped him of most of his voice, but he still made up for it with volume and energy.
Jo Jo Zep and the Falcons were intent that everyone in the crowd get up and dance, a feat hard to achieve after your audience have just eaten and drunk their weight in wine and cheese, but still dance most people did. 100+ points for the young girl near us passionately dancing the whole set with her stuffed Darth Vader toy, complete with many a dab.
The songs were full of 70's pop glory, plenty of sax and a whole lot of amazing bluesy singing from various members of the band. It was obvious that Jo Jo Zep and the Falcons have maintained their skill and relationship over the years, still moving in sync as a band and remarking many a time on just how much less hair they had collectively nowadays.
The evening was lovely, lying on the grass and listening to tunes as well as the prerequisite people watching, and listening out for any potential lion noises in the background.
The rest of the Zoo Twilights lineup is incredible, with a heap already selling out, so you best get your hands on some tickets soon and spend a nice summer evening in one of my favourite places in the world.
– Jasmin
Jasmin Ashton is a PR whiz and freelance writer/artist from Melbourne who has a lot of feelings about pretty much everything. Find them at @Jasmanna.
Zoo Twilights runs 27 January to 11 March 2017 at the Melbourne Zoo. Purchase tickets now.
The venue is accessible.
Disclosure: The Plus Ones were invited guests of Super-Duper.
Image credit: Ian Laidlaw.